About
(Shelburne, Ontario)
Welcome to Local Tile Co, your premier destination for all your flooring and tile needs in Shelburne, Ontario, nestled in the beautiful Dufferin County. We take immense pride in being your one-stop-shop for high-quality tiles, vinyl, and hardwood, catering to both residential and commercial projects. With a vast selection of wall tiles, including the latest trends and timeless classics, we offer an extensive array of styles, colors, and textures to suit any design vision. Trust Local Tile Co to bring your interior dreams to life with unmatched quality and exceptional customer service. We also provide expert installation services, ensuring a seamless and professional finish for both your flooring and wall tiles. Step into our showroom today at 127 Main Street West in Shelburne or give us a call at 519-307-0750, and let our dedicated team guide you through a world of flooring and wall tile possibilities. We look forward to serving you!!
If you wish to shop after store hours, please email Info@Localtile.ca to set a time and date.
Business Hours
Contact us to book after hour visits.
Monday
10:30 AM - 5:00 PM
Tuesday
10:00 AM - 5:00 PM
Wednesday
10:00 AM - 6:00 PM
Thursday
10:00 AM - 5:00 PM
Friday
10:00 AM - 5:00 PM
Saturday
11:00 AM - 4:00 PM
Kasia Cappuccitti
2023-10-03
Absolutely love this store! They have the most beautiful and original tiles. I bring all my clients here and they are never disappointed. Purchased tile for my own washroom and the service was fantastic! Highly recommend 🙂
Thanks very much for a job well done. Variety was excellent. Help with design was great. Very little wait time between picking the product & installing. Installer went above & beyond to make sure I was 100% satisfied. Really appreciate a company that works hard to minimize the renovation process. I will recommend and also be a repeat customer. Lyn - Flesherton
As an Interior Stylist, I am always looking for tiles and hardwood of all sorts to suit our clients. Local Tile Co. is a great resource, I always recommend everyone to check out this fantastic shop! This team goes over and beyond to get exactly what we are looking for on every project.
Thank you to Dax and his team for the incredible service. We were working on our home build and a year in advance I came in to see what Dax had in store. Then i came back when i was ready and he remembered me. I work in the construction, design and build industry and I'm often going into the GTA for finishes like tile, Grout and mortar. Dax has so much selection that there's no need to go elsewhere. His prices are alo comparable and very fair. If there's something unique you're looking for he's got it. Everything is quality 👌. We purchased all the tile and luxury vinyl flooring for our entire home. Incredibly pleased with Local Tile. We recommend it to friends all the time. Check it out - Thank you Dax Stewart !
Local Tile and Co has an impressive selection of beautiful tile. Dax provides excellent customer service. There's no need to go to Toronto to find the perfect tile.
soulstyle Tracy
2022-05-02
I just found Local Tile recently and I'm smitten! Local Tile has unique, interesting, beautiful tiles that are just not found at most tile sources, and I've been sourcing for years. The selection is fantastic and priced well. Dax just went waaay over and above for a recent project for me, just so that I had THE perfect tile going in for my client. He's awesome and so is the shop. It's a new go-to for sure. Go there, you'll LOVE it.
Deborah Medeiros
2022-03-04
My experience in the store was very positive. Dax was amazing, very helpful and provided excellent service. I found what I was looking for in a kitchen backsplash. Will return for any future projects.
Super friendly and accommodating. Helped me out with an product I couldn't find anywhere else. Competitive pricing. Also you will feel good choosing an Ontario owned small business over American big box stores.
This is a great spot for all tiles and flooring needs! Dax was helpful and his prices are very competitive. The tiles are high quality and we were able to get in a couple days!! Will be returning for future projects.
Our Shelburne tile store features a gorgeous selection of tiles and ceramics from Italy and Spain. All products are samples you can borrow to allow you to make a confident decision about your wall or flooring renovation. Browse your options here.
Our ceramic tiles are suitable for many types of wall and interior renovation. Let our tile experts help you choose the right products, taking into account factors such as the size of the room, your tile preferences and your overall wall design idea.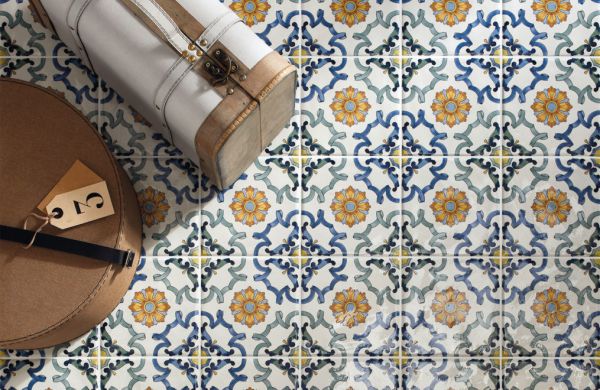 Searching for glazed porcelain tiles for your indoor renovation? Browsing unglazed tiles for your outdoor living space? Whatever type of tile you need, our boutique tile store has it. We carry quality porcelain tiles in all shapes, sizes and colours.
Mosaic tiles add beauty and colour to any room in your home. We offer matte terrazzo, painted marble and polished marble mosaic tiles that will take your walls or floors to the next level.
We offer a range of natural stone tiles in several finishes and colours. Apart from being sturdy and durable, natural stone tiles lend themselves well to a variety of design schemes, from rustic to contemporary.
Choose from a wide range of durable tiles that can withstand constant natural light exposure and all weather conditions. Our tiles come in different textures, finishes and slip resistance levels, and we can help you decide which are best for your outdoor space.
Choose from a wide range of colours and species, custom stains are available on our 100% European White Oak that.
We also carry engineered hardwood, hardwood, laminates and luxury vinyl planks. Visit our boutique to explore your options.
Why shop at Local Tile & Co?
At Local Tile & Co, we wholeheartedly believe in the power of small businesses and their positive impact on local economies. As a boutique flooring store in Shelburne, we are committed to bringing growth and innovation to our community. Unlike big-box stores that prioritize revenue, we focus on the finer details that influence your design decisions. Our passion for customer service is unparalleled, and we strive to provide value to every customer who walks through our doors. Your satisfaction is our top priority, and we will never pressure you into purchasing products you're not completely happy with. Our goal is to help you find the perfect tiles that suit your unique needs and style. So, support small businesses that truly care about your experience and stop by Local Tile & Co today for a delightful shopping journey. Your dream floors await!